HSEC Services Leadership Team
Compassionate people that believe in providing consistent and effective service.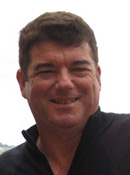 Keith Griffin - Managing Director
Keith is the Managing Director and founder of HSEC Services and has been a HS&E professional for greater than 30 years. Originally based in Perth, Australia when HSEC Services was founded in 1999 Keith now resides in the UAE but has spent 7 of the last 9 years in the gulf region working as a consultant within the Kingdom of Saudi Arabia and UAE. The other 2 years were in Indonesia consulting to a global Oil & Gas Company.
Having been an occupational HS&E professional with extensive experience in implementing, managing and improving HSE management systems for the private sector in Australia, Asia and the Middle East Keith accepted the invitation from his Saudi Arabian business partner to move the company base to the Middle East.
Within HSEC Services Keith is Chief Advisor on project and operational management systems, project start-up, risk management, due diligence, compliance, and general HSE services within the group and has extensive operations, risk management, safety and environmental management experience that span the oil and gas, petro-chemical, mining, heavy industry and utilities sectors.
Operating internationally for multinational companies, Keith has experience managing various projects from Mega Projects through to long term oil & gas maintenance contracts and has coordinated substantive change management projects that have targeted the development and implementation of organisational management systems and performance standards within English second language workplaces.
Keith was an early pioneer of Contractor Management and Pre-qualification systems (HSE) in Australia and his program is still in use throughout the organisations that adopted them.

Ken Patterson - Director of Operations, Australasia
Ken currently serves as the Director of Operations for the Australasian region, based from our office in Perth. With over 30 years' experience in senior management roles in the Mining, Construction and Manufacturing Industries, Ken is a hands-on professional in the areas of Operational Management, HSE, HR and Training.
Within HSEC Services, Ken also serves on the steering committee for our global operations as the Operations Director and is responsible for:
Streamlining Business Support Systems such as HSE, HR and Quality
Complex Change Management including cultural and business alignment
Client Relationship Management
Risk Management and Performance Management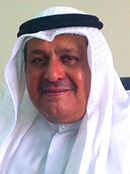 Saad Al Thawad - Country Director, Kingdom of Saudi Arabia
Saad is the Country Director of HSEC Services and CEO of Marathon International, a Saudi Arabian consulting firm.
He has significant experience in establishing strategic alliances, aligning companies with updated governmental and regulatory affairs and offering unique solutions to HSE and Security management issues. Saad has led a team during the construction of the largest minerals and metals industrial complex projects in the Middle East, Ma'aden Phosphate and Aluminium. Prior to Ma'aden, he had assumed a senior HSE and Security role in SABIC affiliate (Ibn Zahr) and had served as a manager in the Saudi Eastern Province Police Directorate.
He has great experience in designing custom-solutions within key HSE and security management areas such as Corporate HSE/Security programs, contractor HSE & security protocols, assessment of project HSE and security vulnerabilities, emergency response procedures, HSE and security-related audits, continuous monitoring and improvement programs related to HSE and so on. Within Saudi Arabia, Saad is also a chief advisor for Government Relations, project and operational security management systems, project start-up and risk management.
Over the years, Saad has established excellent professional relationships with KSA Ministry, Civil Defence, Royal Commission, Ministry of Interior, Higher Commission of Industrial Security, Ministry of Utility personnel and he has formed strong bonds with numerous Saudi Arabian HSE leaders and professionals which in turn enables HSEC Services to meet our preferred position of being staffed by a majority of nationals rather than expats within the countries HSEC Services operates.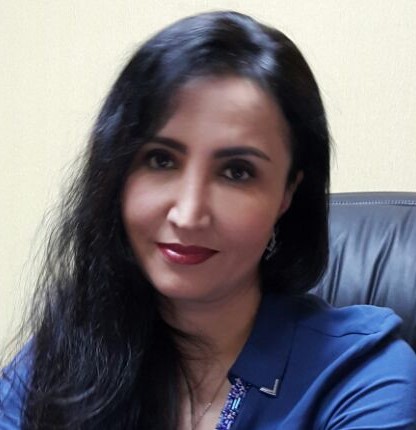 Dilya Hamdamova - Country Director, United Arab Emirates
In addition to her role as Country Director for HSEC Services within the United Arab Emirates, Dilya also holds the role of Regional Director Europe and Central Asia. As a member of the HSEC Services steering committee, she has the lead responsibility for continuous improvement and delivery in the the Learning & Development divisions of HSEC Services.
Dilya is qualified and experienced as a Teacher (Degree Qualified) and within the broader "Learning & Development" field. Since leaving university, her direction has been to both strengthen and apply her teaching abilities within the field of business management, business and community relations and communication.
Having worked in both Central Asian and the Middle Eastern regions, she has gained extensive experience in understanding and respecting the business culture in dynamic as well as difficult business arenas. Having held an executive role within two major international organizations, Dilya has developed and utilized her core strengths in the field of personal and professional training and development. In particular:
Training course development (Manufacturing, Commercial, HS&E)
Delivery of training material to classroom and workplace
Conflict resolution
Behaviour Modification
Working with English/Russian/Uzbek

second language personnel
Business Management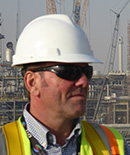 Tony - Lead Construction Safety Consultant, International
Formerly a Construction Manager on Major Projects within Western Europe and the Middle East Tony came to HSEC Services as a Construction Safety Consultant as a result of his clear understanding of how to balance the safety and productivity needs of projects in order to achieve safe and efficient work outcomes.
Tony has experience within Mega Projects that are known to be global benchmarks within the areas of leading HSE and Project Management outcomes. His primary experiences are within:
Oil & Gas;
Petro Chemical; and
Civil construction
Tony's vast industry experience coupled with his exposure to global Clients and Employers has enabled him to understand how to achieve a safe workplace while still meeting or exceeding the normal business demands of successful Productivity, Cost and Quality outcomes.
As a result of his years of work as a Construction Manager, Tony does understand the clients holistic needs and his blue chip project experience has enabled him to master what for many construction professionals is a difficult challenge, meeting all of the key LPI's of a modern Project.
Tony is a true safe construction expert.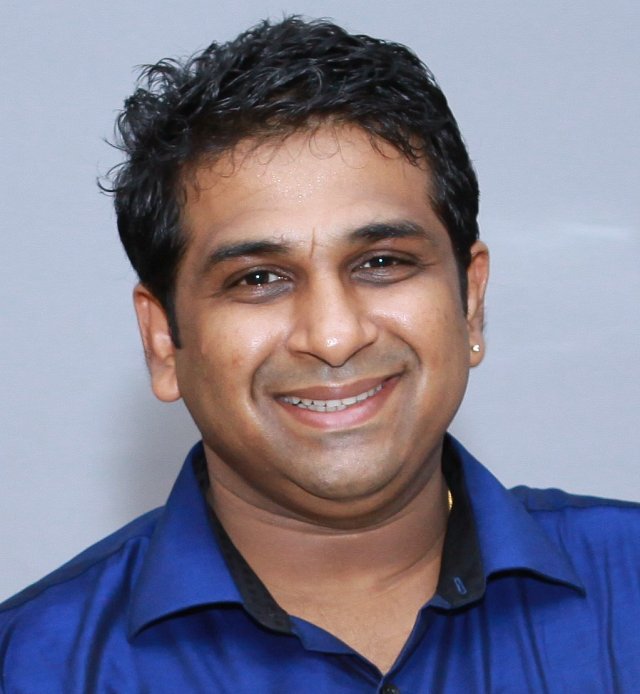 Deepak Sarath - Director, Business Development and QA
Deepak has an extensive technical background in Engineering, Project Management and Business Systems including QA and legal/regulatory compliance. Over the last seven years, he has applied his skills in the UK, Ireland, Singapore and the Middle-East on projects ranging from Telecoms, Engineering and Construction, Oil & Gas.
Within HSEC Services, Deepak's areas of influence include:
Business Management Systems (General, HS&E, QA)
Legal and Regulatory Compliance, QA, HS&E
Employee relations and HR Management
Ethical and responsible work model
Resource management, Planning and scheduling, Project Management
Information and Technology Management
Specifically within HSEC Services, Deepak is responsible for the design, implementation and continuous improvement of the management systems, particularly with regards to service delivery and quality performance output. Deepak holds a genuine interest in improving occupational HS&E and positive work culture and plays an important role in project planning and execution.